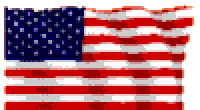 ---
René's harley page
I made this page for everyone who likes harley-davidson motorcycles.
On this page you'll find some links to dealers and other page's that have something to do with "the legend". A big part of this page asks for your input. If you wanna show your bike, yourself or if you have some great pictures of a rally or meeting this is the place to put them. If you wanna tell a great story about what happend to you on the road, just send them to me and i'll put it on this page.
---
---
---
---
---


This Motorcycle Web Ring site is owned by René's Harley page.

Click for the
[Previous] [Skip Previous] [Random]
[Next] [Skip Next] [Next 5]


Click here if you would like to joinThe Motorcycle Web Ring.
---
FOUNDER
of the POD
---
If you have some suggestions for me, you want your photo('s),your bike or your story on this page please e-mail me !!
---